Hibernian FC supporters can become a 'Friend of Oor Franckie' at Easter Road thanks to the Hanlon Stevenson Foundation!
Late last year Steve Smith – a loyal Hibs supporter – kindly donated an 'Oor Wullie' model to the Hanlon Stevenson Foundation, which was subsequently painted in an iconic late 1990s Hibs strip and christened 'Oor Franckie' in honour of HSF Ambassador Franck Sauzee.
That model was then auctioned off at the Franck Sauzee Le Retour Dinner in April and was bought by another loyal Hibs supporter, Graeme Morrison, who very generously donated it back to the Hanlon Stevenson Foundation.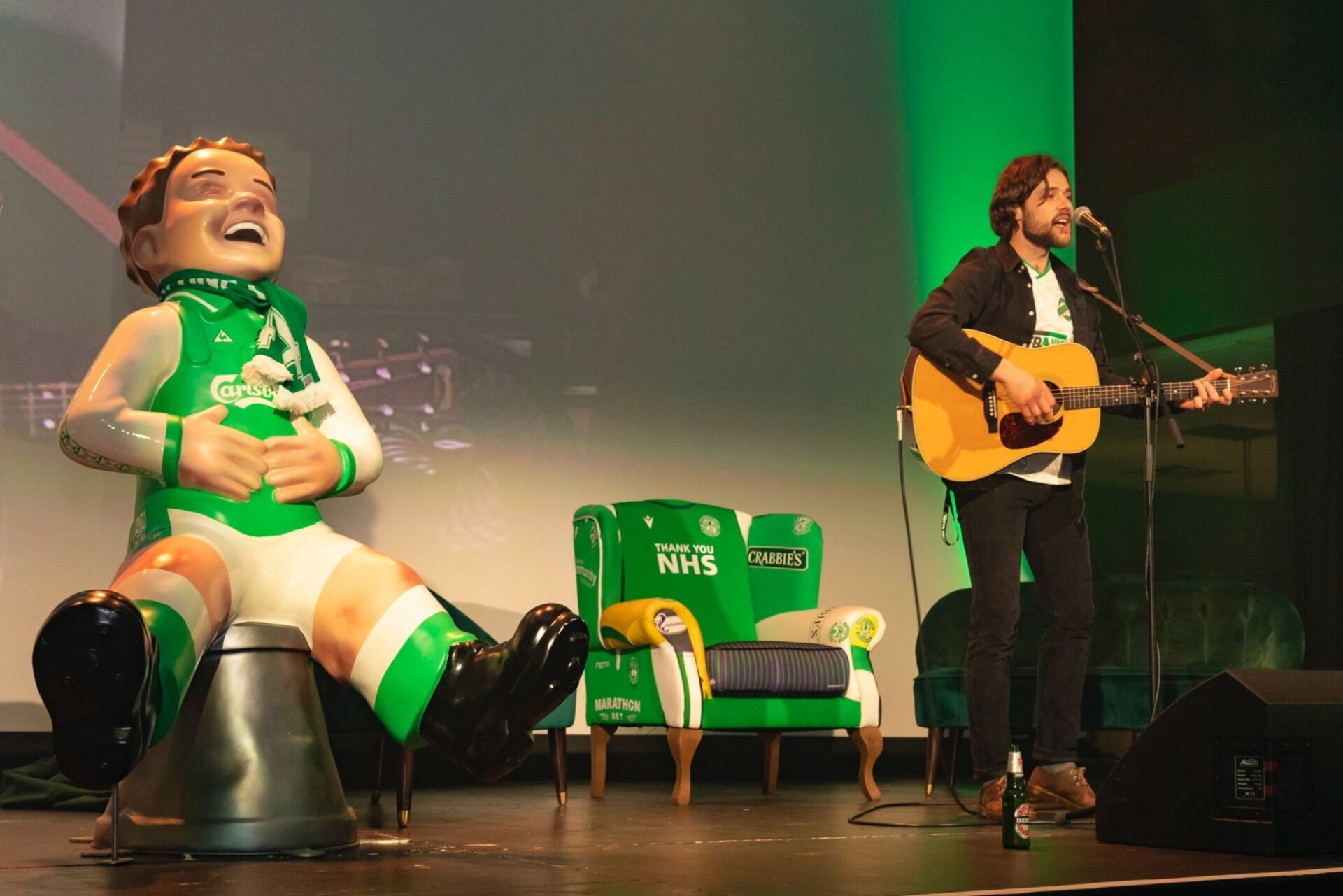 After much discussion with what to do with 'Oor Franckie', the Hanlon Stevenson Foundation and Hibernian FC decided to join together and display the model within Easter Road Stadium.
Thanks to this, Hibs supporters now have the opportunity to become a 'Friend of Oor Franckie' by making a small donation of £20.
By doing this, your name will appear on the 'Friends of Oor Franckie' Display Board, which will be located alongside the model inside Easter Road.
All the money donated will be spent on identified schools and children's charity groups. Giving them various match day experiences at Easter Road for those who usually wouldn't be able to afford it. Donations will close on Friday 23 September.
HSF wish to thank the following volunteers who made this all possible – Scott Miller, Neil Fenwick, Stevie Wilson, David McEwan, Paul Demarco, Kenny Millar and Owen Wright. A massive thank you to Steve Smith and Graeme Morrison for their extreme generosity.